Sleep works wonders, it's said to be one of the best medicines. To make the most of those sweet 8 hours (at least) we bring you a list of the best natural products, moisturising creams, regenerative treatments… Plus, two products for when we need to give a touch of light to our skin.
Sponsored Post
Retinal Night Cream by AFRICAN BOTANICS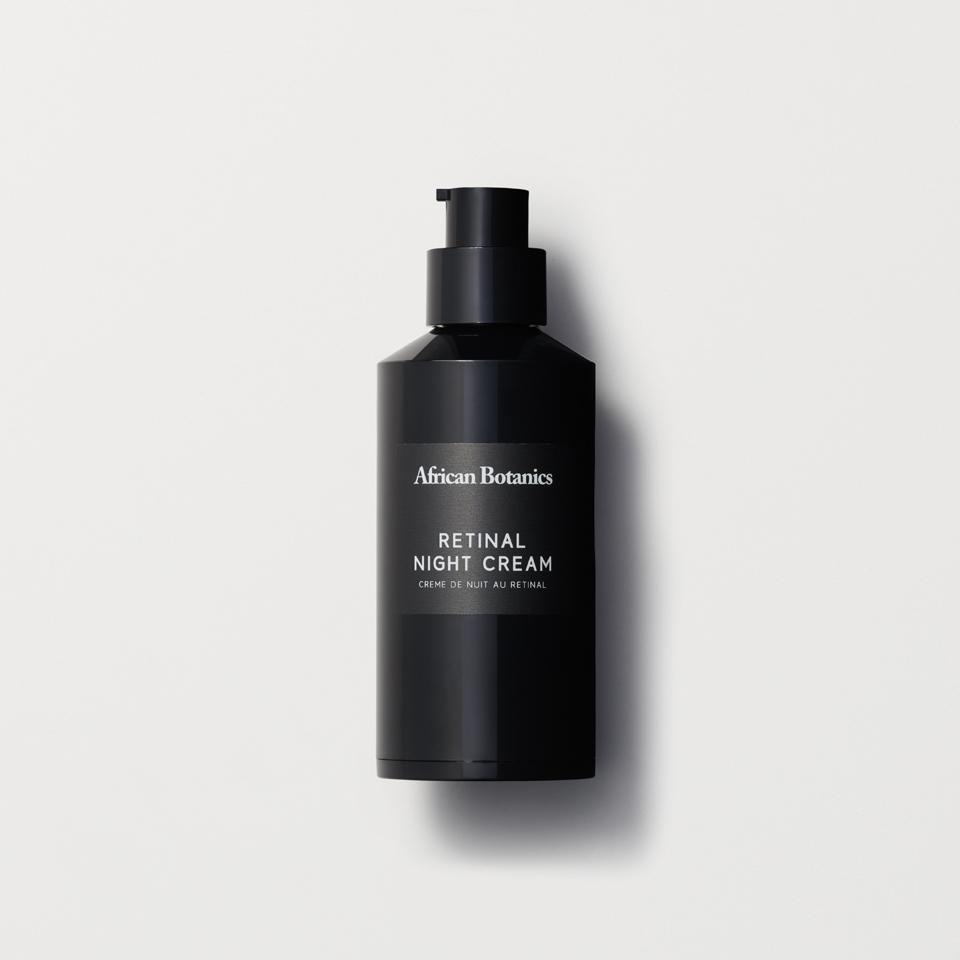 center
Why to buy: Themulti-tasking and deeply regenerating treatment cream helps accelerate cell renewal and the recovery process while you sleep. Thanks to its combination of innovative and advanced regenerative active ingredients the cream helps repair skin damage, restructure, improve clarity and boost skin density while increasing moisture and elasticity. Retinol is known to be the best ingredient to fight fine lines and wrinkles. Formulated with anti-wrinkle marine glycobiology, collagen stimulators, oligo-elements, peptides, antioxidants, zinc gluconate, hyaluronic acid and moisture-replenishing extracts.
What we love: With extraordinary ingredients, functional formulas and a lasting commitment to ethical trade and sustainable biodiversity, African Botanics is the embodiment of our profound connection to South Africa. They believe in high-performance skincare that marries nature, research and technology in perfect harmony. African Botanics is deeply committed to its people and the South African culture, that's why the ingredients are sustainably sourced and harvested according to the current law.
Price: 170 € / $200 USD |  Shop it now: AFRICAN BOTANICS
Regenerating Night Cream by GROWN ALCHEMIST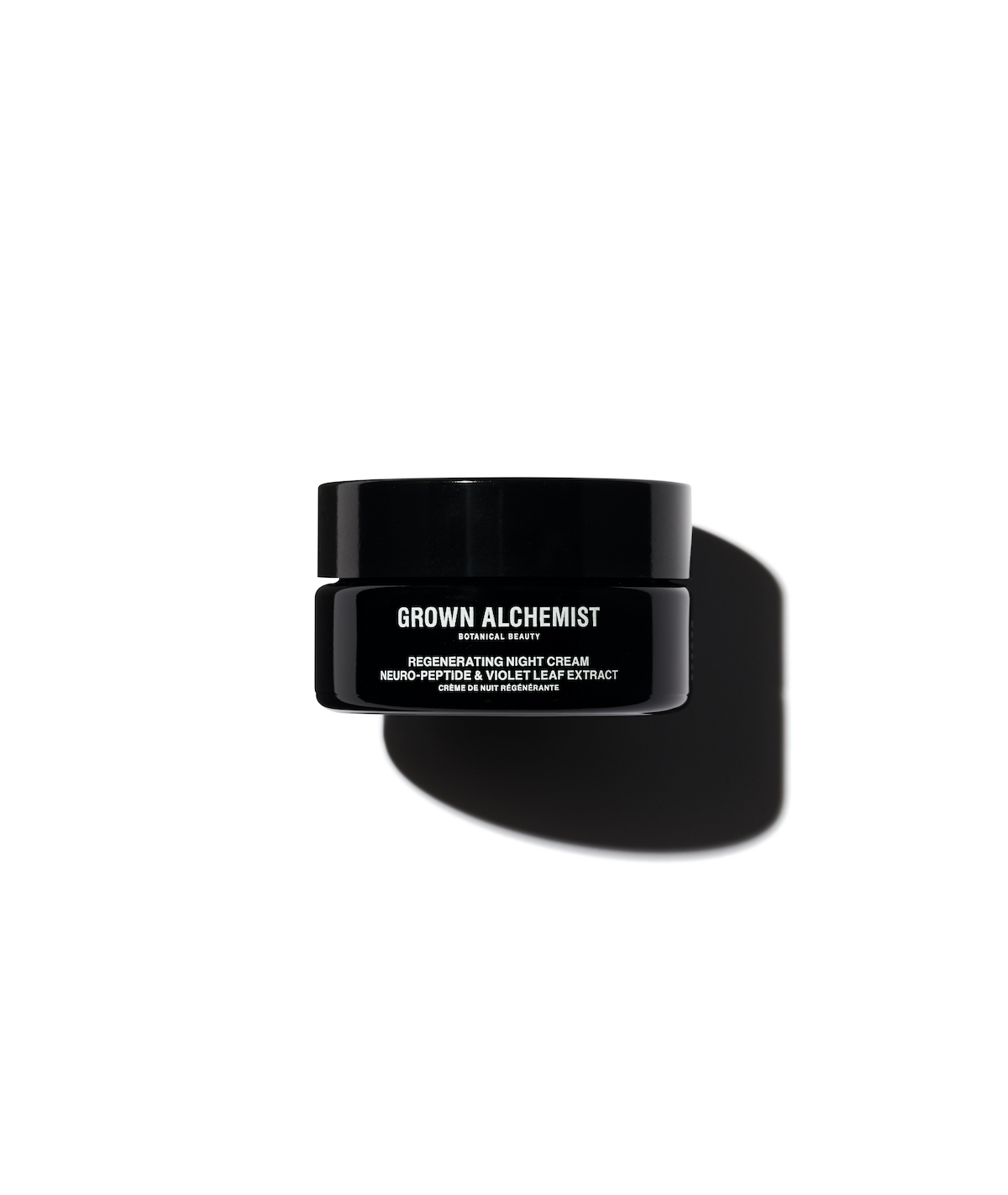 center
Why to buy: The cream is a perfect mix of peptides, antioxidants, vitamins, hyaluronic acid and essential omega fatty acids that help restore skin elasticity while you sleep. It noticeably reduces the appearance of fine lines and wrinkles, softening and smoothing the skin while boosting hydration, transforming skin texture to appear more youthful looking.
What we love: Through the understanding of cellular renewal and nutrient metabolisation, Grown Alchemist formulates products which represent a new evolution in skincare. They develop scientifically–innovative formulas that are capable of influencing the way the body repairs and regenerates the skin. They operate over several professional disciplines to leverage the body's natural capability to slow and in many cases, reverse the aging of the body and in particular, the skin.
Price: 89 € / $104.29 USD |  Shop it now: GROWN ALCHEMIST
Skin Paradise Pore Perfecting Primer by DEAR DAHLIA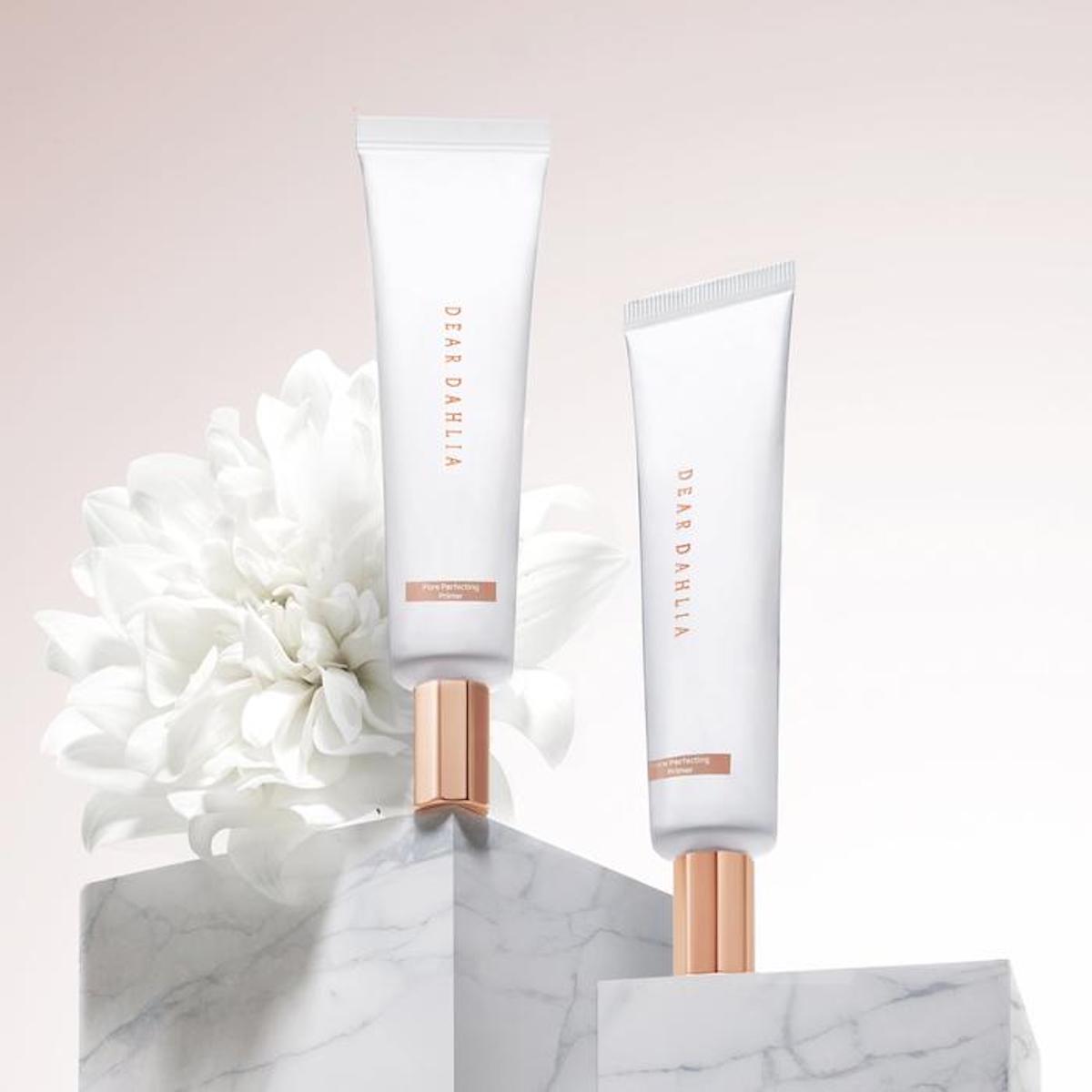 center
Why to buy: The moisturising primer blurs imperfections and creates silky-smooth skin. The lightweight texture minimises the appearance of visible pores, fine lines and wrinkles and combats excess oil for flawless, long-lasting make-up. The skin-loving formula contains patented dahlia flower extract and sweet almond oil, argan oil, shea butter and cocoa butter to naturally nourish and protect the skin.
What we love: Dear Dahlia believes in timeless beauty that is classic but never ordinary, and strive to offer high-performance cosmetics. Innovation drives them to take initiatives as a luxury vegan beauty brand. They are committed to redefine the concept of luxury vegan beauty in every aspect, including the performance of their products and ingredients.
Price: 33 € / $38.65 USD |  Shop it now: DEAR DAHLIA
Sculpt and Illuminate Your Face with Blushes and Highlighters by DR. HAUSCHKA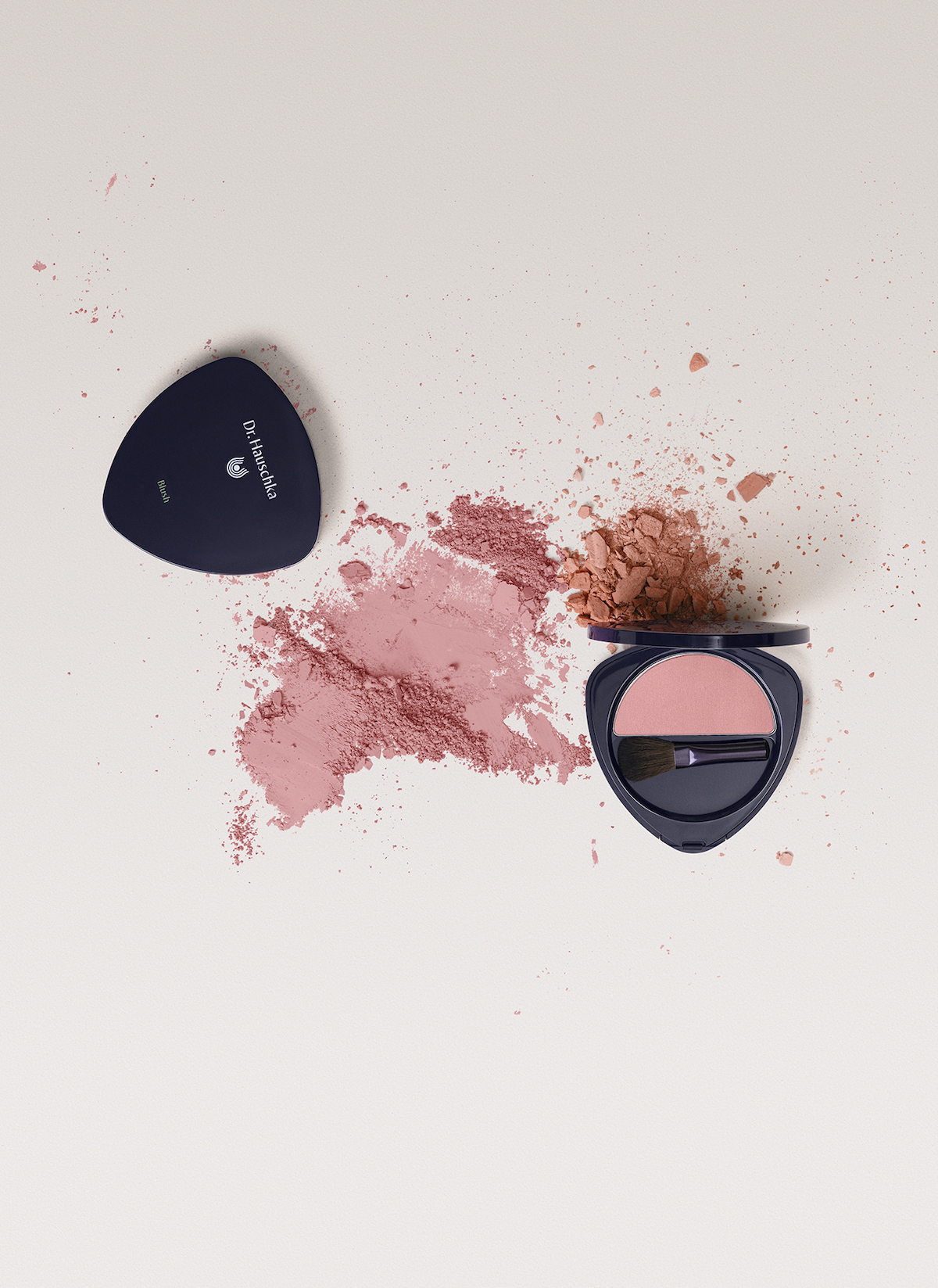 center
Why to buy: Blushes and highlighters are simply indispensable for a radiant complexion and a "natural glow". Two new Blushes Monos and a new Highlighter from Dr. Hauschka now ensure a lively radiance and a fresh complexion. Light-reflecting mineral pigments and medicinal plant extracts also give the skin a nourished feeling on the cheeks. Natural contouring is now even more multifaceted: with colour accents and highlights that emphasise the natural shape of the face and put it in the best light.
The blushes provide a fresh touch of colour in shades 01 raspberry and 02 apricot. They sculpt the face and emphasise the cheek area. The composition with medicinal plant extracts of sage and witch hazel also adds caring accents to the cheeks.
The new Highlighter Powder 01 illuminating gives a radiant complexion with shimmering highlights and nourishes with silk and medicinal plant extracts from witch hazel and black tea, among others. It accentuates the cheeks, bridge of the nose or forehead, but can also be used as an eye shadow.
Like all make-up products from Dr. Hauschka, these newcomers are made from natural ingredients that visually blend with the skin tone to emphasise individuality. Each individual product combines the power of medicinal plants and cares for the skin.
What we love: Dr. Hauschka is a skincare line of products harnessing the wonders and rhythms of nature into products  that preserve and enhance skin health. Since 1935, Dr. Hauschka Skin Care has been committed to pioneering natural make-up lines that are aligned with the needs of the moment. Over the past decade, the Regenerating line of products has been introduced for mature skin, and body and bath products have been reformulated to complement the needs of people today. Similarly, Dr. Hauschka recognises social and environmental issues for which they are active in their local community and engage in projects that help transform disadvantage into self-reliance and economic sustainability.
Price: 14.50 € / $17.21USD |  Shop it now: DR. HAUSCHKA
Sleep Inner Beauty Powder by THE BEAUTY CHEF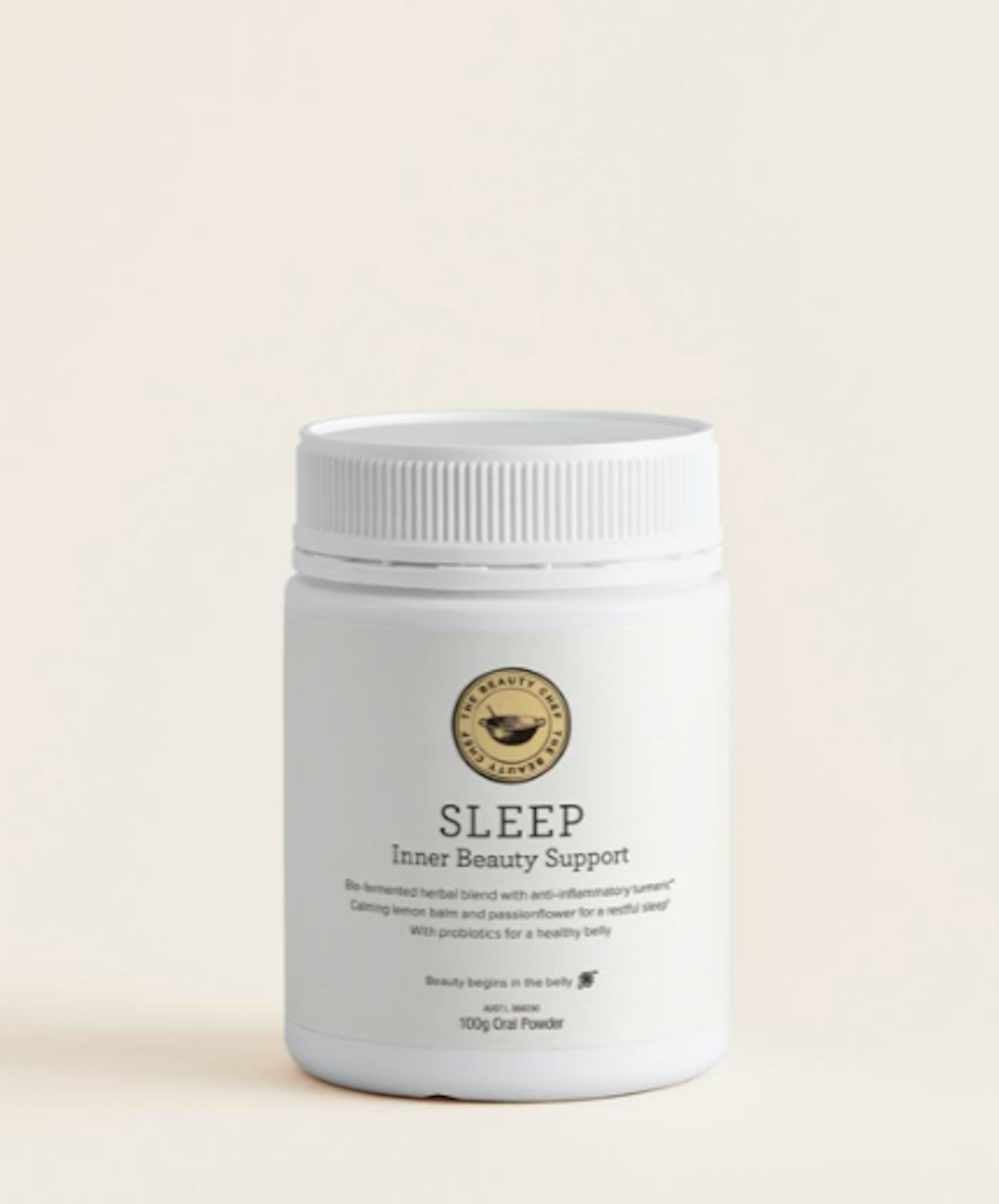 center
Why to buy: A bio-fermented, skin-loving powder with lemon balm and passionflower, traditionally used in Western herbal medicine for a restful night's sleep and to relieve symptoms of mild anxiety. Designed to help you unwind and de-stress, it supports the body's natural antioxidant activities that are increased during the sleep cycle to help protect against oxidative damage, which is closely associated with premature ageing. It's vegan, cruelty free, non GMO, no artificial flavours, preservatives or colours, no added gluten, dairy, soy, eggs or nuts.
What we love:They believe that 'beauty begins in the belly'®—that when you are healthy on the inside, your skin radiates a natural glow that no amount of cosmetics can replicate. The gut is the centre of the immune system and has a profound impact on your skin, mood, weight, immunity, brain health and overall wellbeing. Your skin, body and microbiome need to be nourished with amino acids, vitamins, minerals, essential fatty acids, antioxidants, prebiotics and probiotics; all of which can be obtained from unprocessed wholefoods as well as bioavailable and assimilated lacto-fermented foods like those found in The Beauty Chef's products.
Price: £ 12 / 12  € |  Shop it now: LUXIDERS MAGAZINE 6