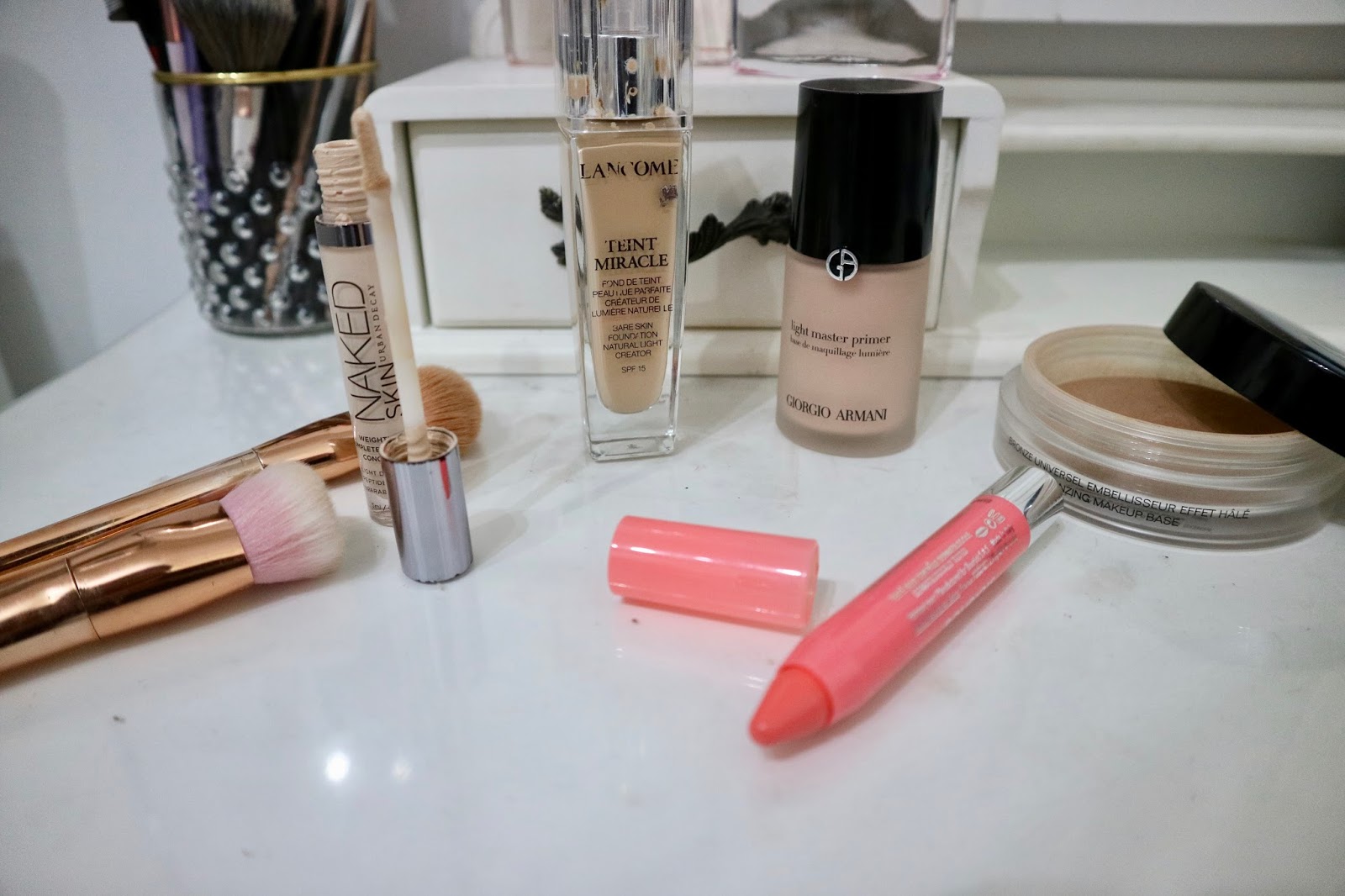 Collaborating with other bloggers is one of my favourite things to do. I love being able to share our different ways of getting across our version of the post. Today I am collaborating with Beth and Emily showing each of our top five holy grail makeup products! As you know makeup is a big part of my life and I've seemed to have quite a lot of makeup products, so as you can imagine, this was quite a hard decision to pick just five!
Bourjois Colour Boost Lip Crayon
Starting off with a well-loved product which I have loved for many years as you can probably tell by the rubbed off writing and its worn down. I remember picking this up when they first launched the Colour Boost Lip Crayons and I have already been through three which is soon to be four! I got this back out of my collection after a while when the Peach shade came back into the trends thanks to the Too Faced Palette (Which I don't actually have!). These are so moisturising yet full coverage leaving a gorgeous glossy lip.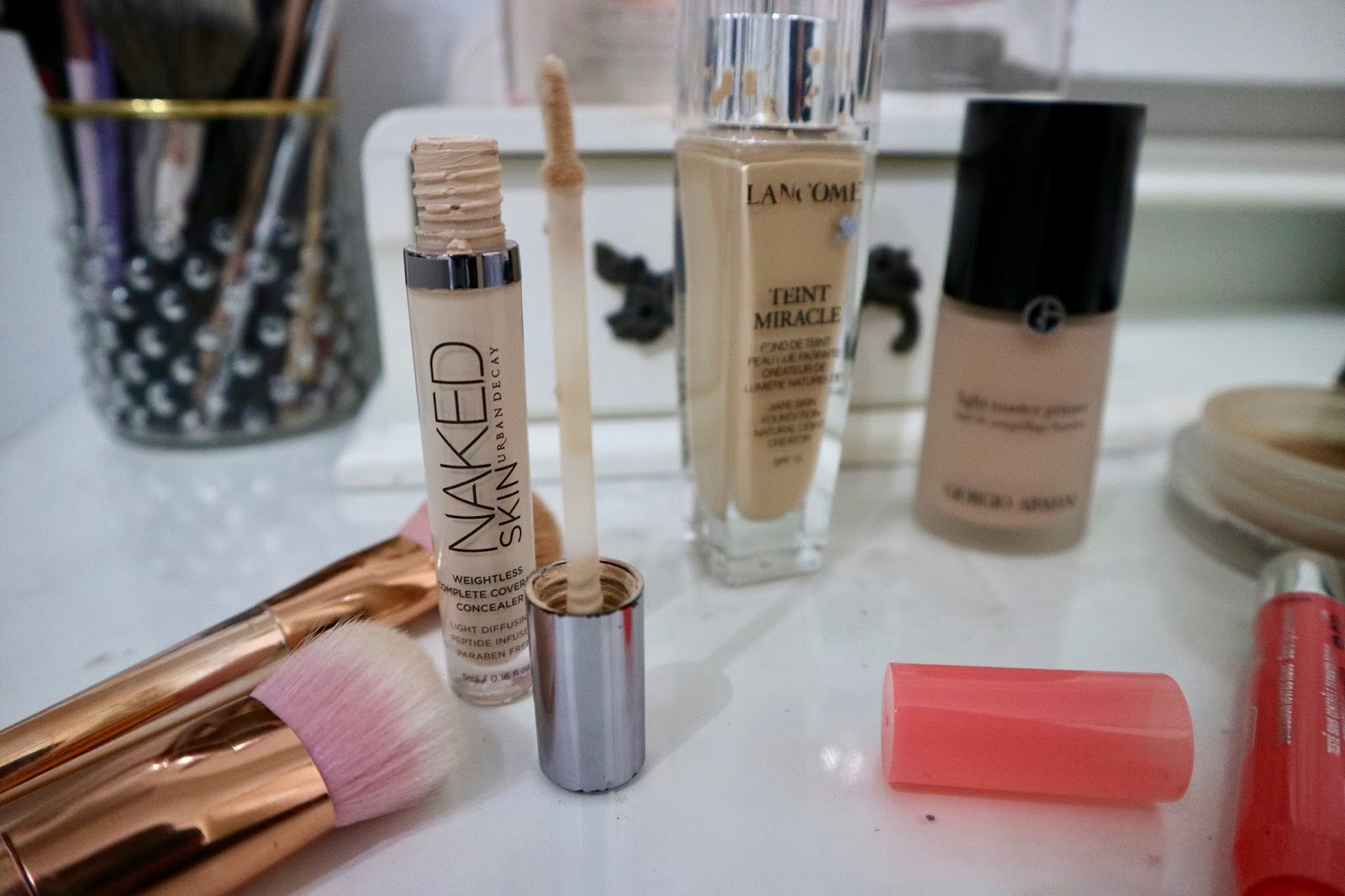 Lancôme Teint Miracle Foundation
I don't think I have stopped going on about this since I started using it about a year ago. With a hint of an illuminator, this is perfect for that healthy glow. I've started to stay away from full coverage foundations because I find them too heavy so having a medium coverage helps to cover everything I want to cover without feeling like I have thick layers on my face. I love it so much that I have three different shades for every kind of skin I get throughout the year!
Giorgio Armani Light Master Primer
It took me a while to find a primer I absolutely fall for because I have oily skin but I also have dry areas so I needed a moisturising primer which also helps my foundation stay on my face and the Light Master does just that. After a lot of research, I decided to go for it because it has a glory undertone helping my foundation look even more radiant. The texture is lovely because it sinks into the skin without sitting on the top and the longer you leave it, the primer dries weightlessly.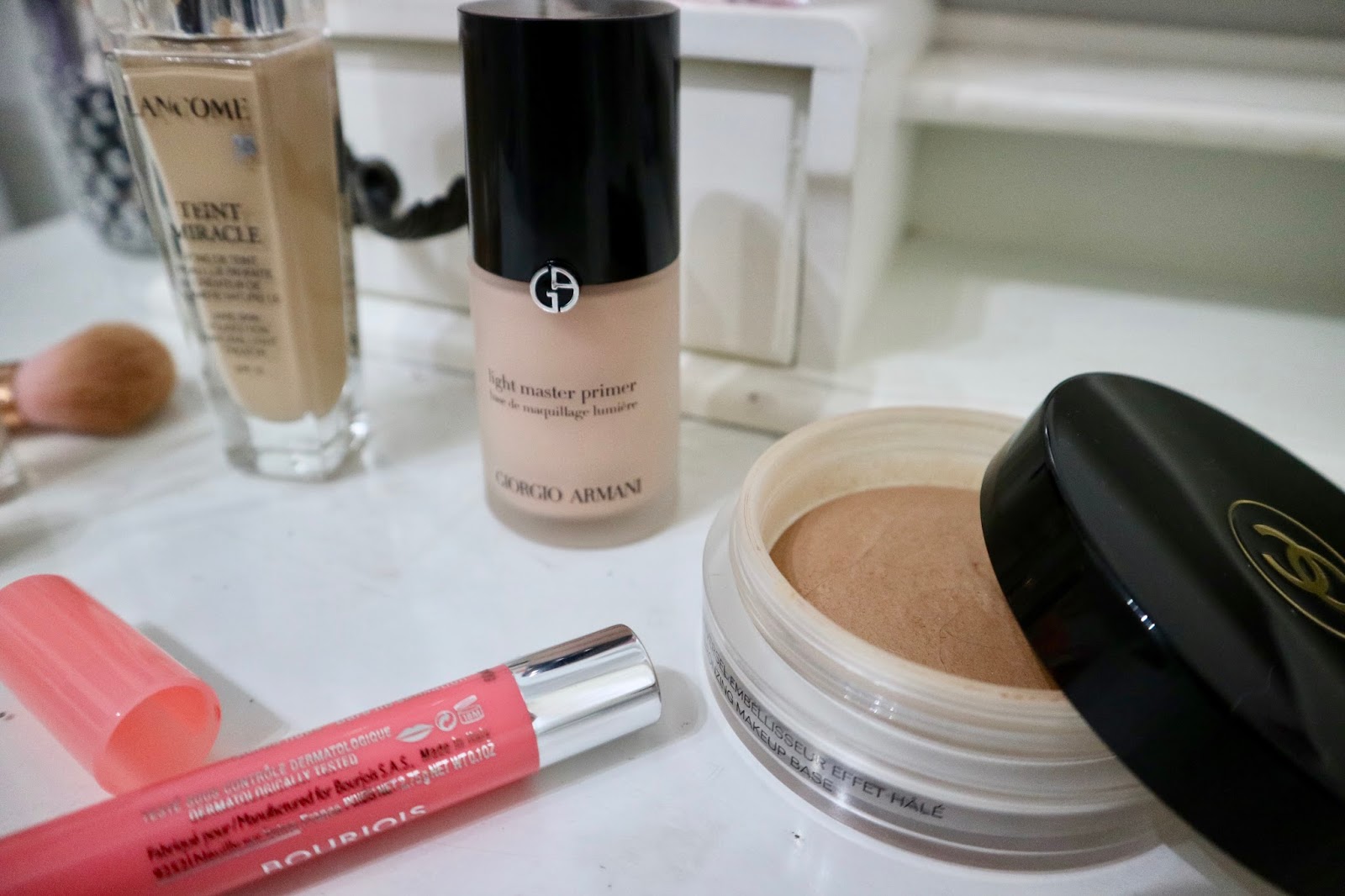 Chanel Soleil Tan
I have used this every day since I bought it, even if I want to use another bronzer on top I will always use this to warm my super pale skin up a bit. Because of its cream formula, I find that it stays on all day and gives my skin that glow which it needs. Soleil Tan has the slightest shimmer which I quite like about it as its not too overpowering. I didn't actually think that this would last very long as there's not much product in it but you only need the slightest amount of product and ten months later I still have way over half left!
Urban Decay Naked Concealer
After being obsessed with the Collection concealer, I wanted to try something new and I read a lot of good reviews on the naked concealer. I use it for under my eyes, and any areas which need covering like blemishes, redness etc. It's a weightless concealer which is also high coverage so there's no need to add layers upon layers on concealer.
Please don't forget to have a read of Beth and Emily's posts showing their top 5 holy grail makeup products. I've always loved there blogs!