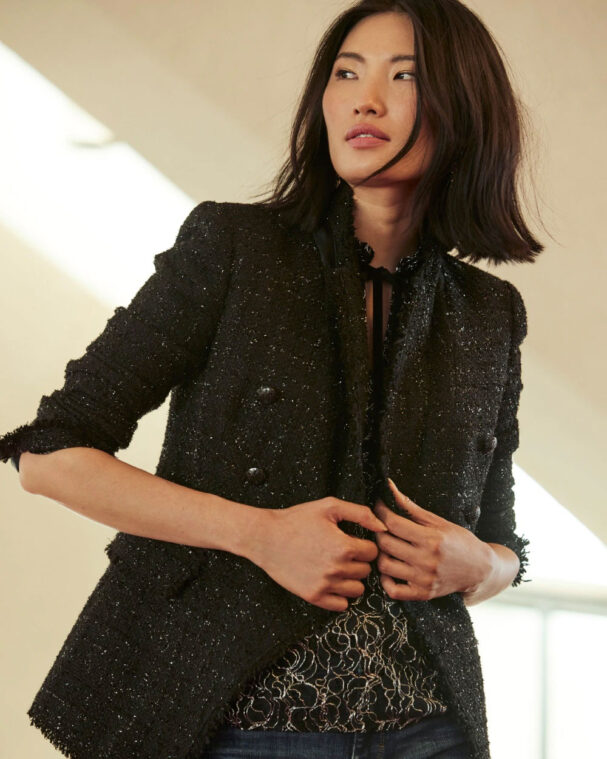 A blazer is a classic menswear piece that came into fashion sometime in the early 1800s, when it was worn by young college men for sporting activities, or according to other accounts, when the sailors of the HMS Blazer wore the thigh-length jackets to welcome Queen Victoria aboard ship in 1837. No matter its true origins, blazers are a style staple that no one, man or woman, can live without.
The blazer was initially considered to be what a man wore when he didn't need to wear a "dinner jacket" or tuxedo yet needed a more polished look than a tweed sports coat. Women quickly adopted the trend in the last part of the 19th Century when it became part of the wardrobe for the New Woman movement. Fashion designers in the 20th Century began cutting the jacket to better fit and flatter the female figure and worked with various fabrics and colors to create the multiple silhouettes and styles that we see today.
In the 1980s blazers became part of the female power suit, with exaggerated shoulder pads and wasp waists, or they nodded back to their menswear beginnings with relaxed fits that seemed to suggest the female wearer had borrowed it from her boyfriend's closet. Giorgio Armani is arguably most responsible for ushering the women's blazer into fashion circles, but Donna Karan, Ralph Lauren, and others all played a role in making the garment a must-have. And one of the reasons for the blazer's enduring place in our wardrobe is it's versatility. Here are five ways to wear a blazer that will make you want more than one.
1) WITH JEANS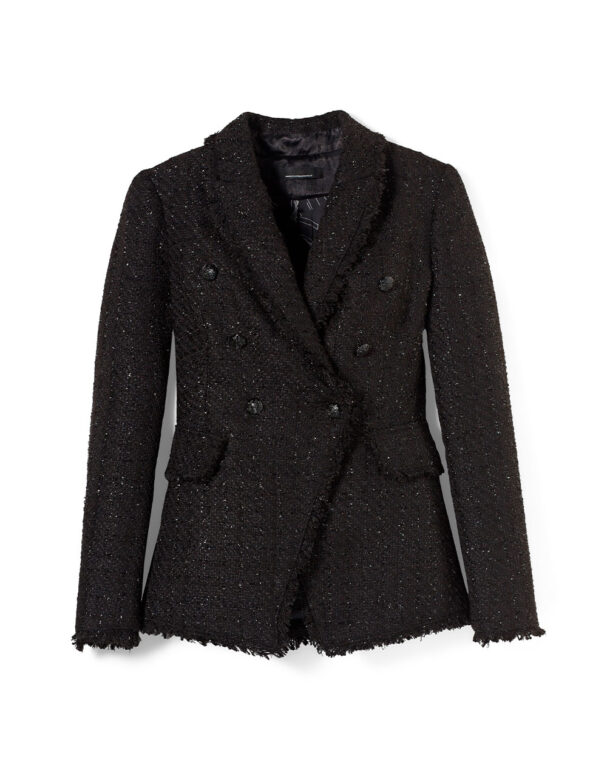 Tweed is classic blazer fabric that evokes country weekends or urban style, and while it can be one half of a suit, it is also a fabulous partner with denim. Our Tweed WHBM® Studio Blazer has designer details such as frayed hems in a striking black tweed with flecks of white throughout for a modern + sophisticated style.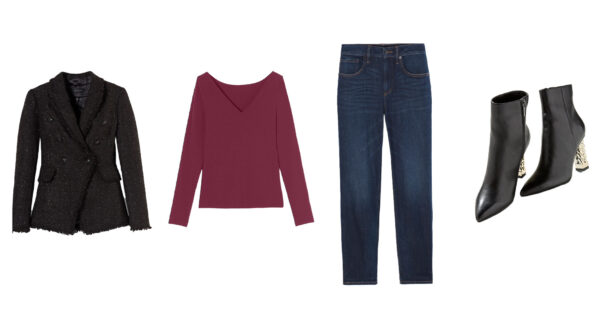 Pair with Mid-Rise Everyday Soft Denim™ Bootcut Jeans, an essential layering piece like our WHBM® FORME Long-Sleeve Dual Neck Tee, and to finish the look, a pair of high-heel booties.
2) WITH A DRESS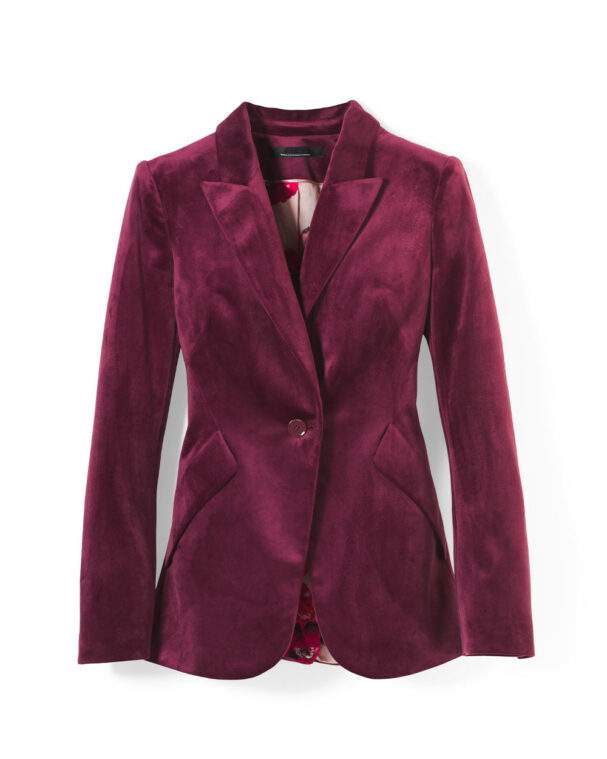 Sure shrugs, capes, and wraps make for traditional layering over dresses. But a blazer adds a powerful note to feminine floral dresses that's irresistible. And there's something luxurious and elegant about velvet, and our WHBM® Velvet Editor Blazer captures both attributes perfectly, and in port, one of the season's most sought-after hues. The Editor has a longer length with modern shoulders and a sleek, angled line that accentuate the waist to perfection, shaped by pleats in the back.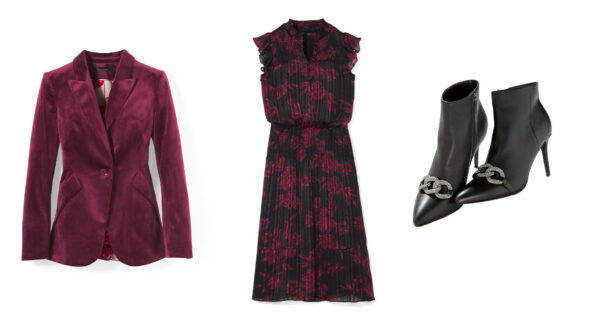 Pair with a Smocked Waist Ruffle Midi Dress and black booties with hematite chain details to finish the look.
3) WITH A JUMPSUIT FOR EVENING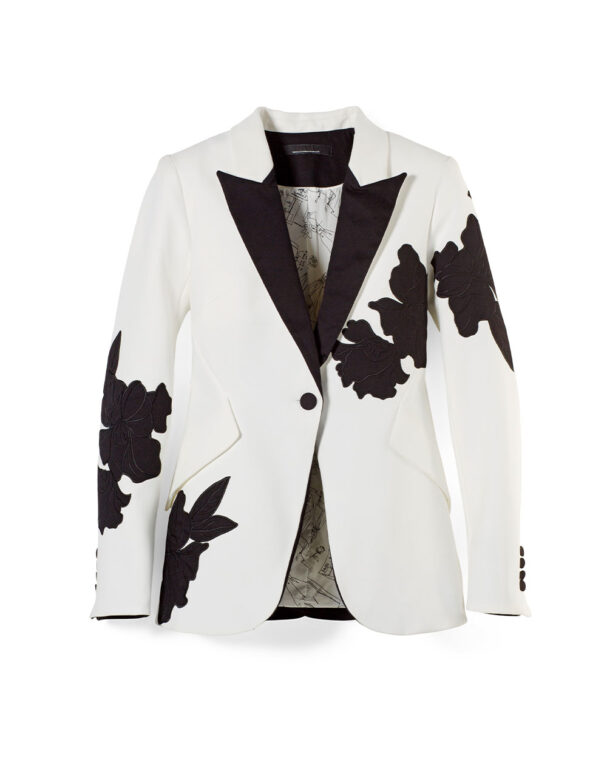 As the holiday season approaches you might find yourself on the hunt for a sophisticated evening look. Enter the jumpsuit + blazer for a new twist on tuxedo dressing. The WHBM®  Tuxedo Editor Blazer will have you set for any party or event. This stunning black and white blazer has floral applique which adds texture, and a black satin covered button as a finishing touch.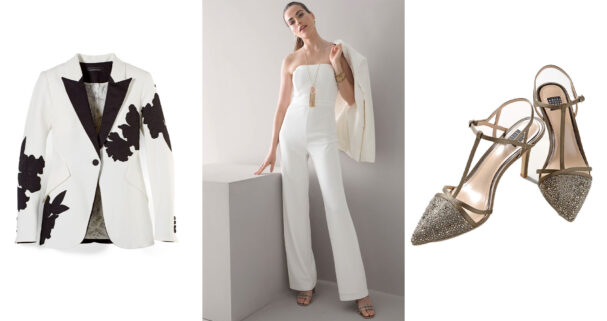 Pair with a strapless jumpsuit, a glam and modern alternative to traditional cocktail dressing, especially when worn with sparkling strappy pumps.
4) WITH LEGGINGS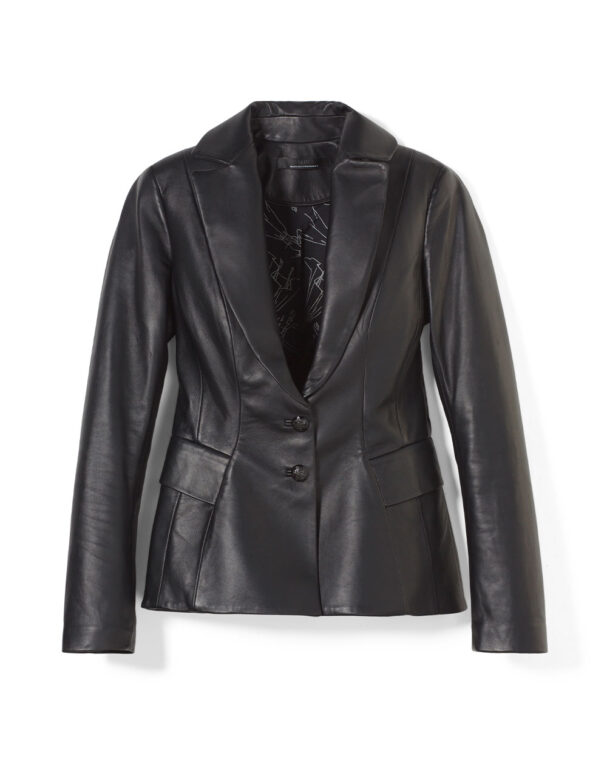 Nowadays leggings are part of our fashion DNA and are a versatile bottom that can be dressed up or down. When worn with a blazer it's decidedly an "up" look we love. The WHBM® Signature Blazer is our best-selling and most fitted blazer, now available in 100% leather. Designer details, including the fashion illustration on the lining, give this an extra special spin.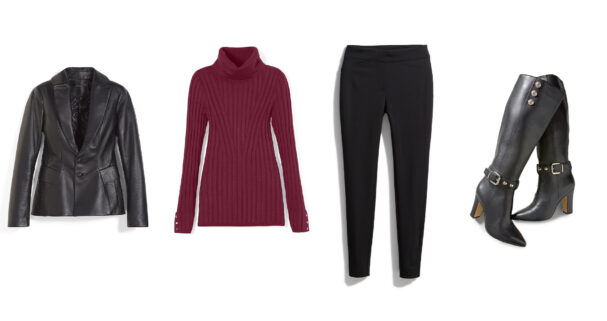 Pair with a ribbed turtleneck, runway leggings, and tall boots for a sexy, urban look that's perfect for a night out or casual Fridays.
5) AS A DRESS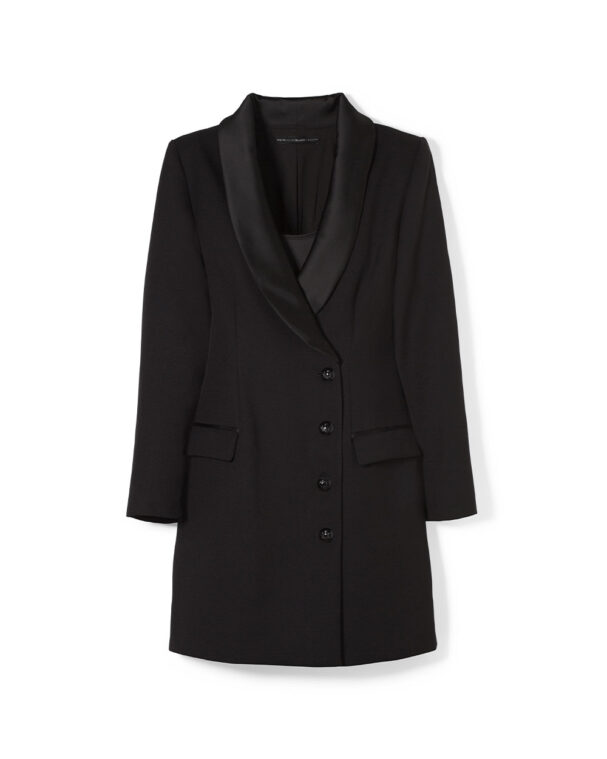 Why not skip skirts and pants and just wear the blazer? You can go super-short if you dare, or opt for a blazer that's designed to be a dress. The blazer dress is a new classic that is perfectly suited to the office workday or work party. We also love the look at formal cocktail soirees, as blazer dresses evoke the best of tuxedo dressing especially if it comes with a slight sheen on the shawl collar like ours does.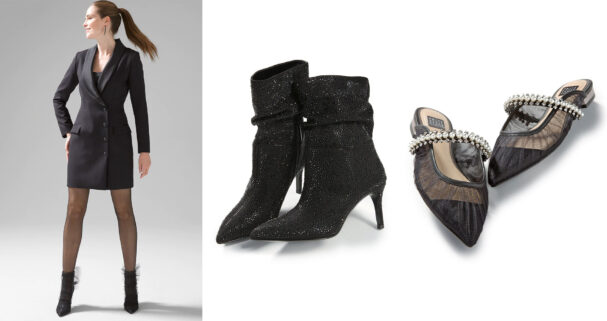 Pair with encrusted booties or mesh mules, both are dressy options and that prove footwear options can create a style that's all your own.